Contemporary bathrooms

in Sherbrooke, Magog, Bromont and Granby
Well decorated and equipped, a bathroom is more than just a place of relaxation and rejuvenation. It is a key room, which has the power to enhance the appearance and value of your home, and that's why it must be designed with taste and care, which is what our contemporary custom-made bathroom design experts do, at Cuisines Exclusives Design.
With 20 years of experience, our professionals are the right people to take charge and carry out all your projects of renovation and construction of contemporary bathrooms in the region of Sherbrooke and its surroundings.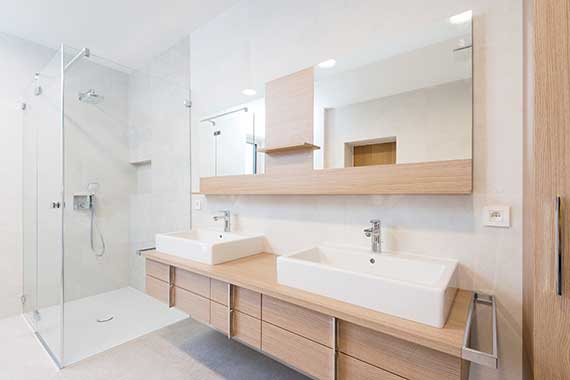 Wide selection of

quality models and materials

On the lookout for the latest trends, our experts thoroughly analyze your needs and design contemporary bathrooms that combine quality building materials with fashion trends. In order to give life to your wildest projects, we use the best building materials available, and we offer a wide selection of contemporary bathroom models and styles.

From choice of colors and building materials, to selection of furniture, accessories and finishes, we will assist you in your project of building or renovation of contemporary bathroom from A to Z. With Cuisines Exclusives Design , even the contemporary bathrooms you visualize in your wildest dreams can be realized.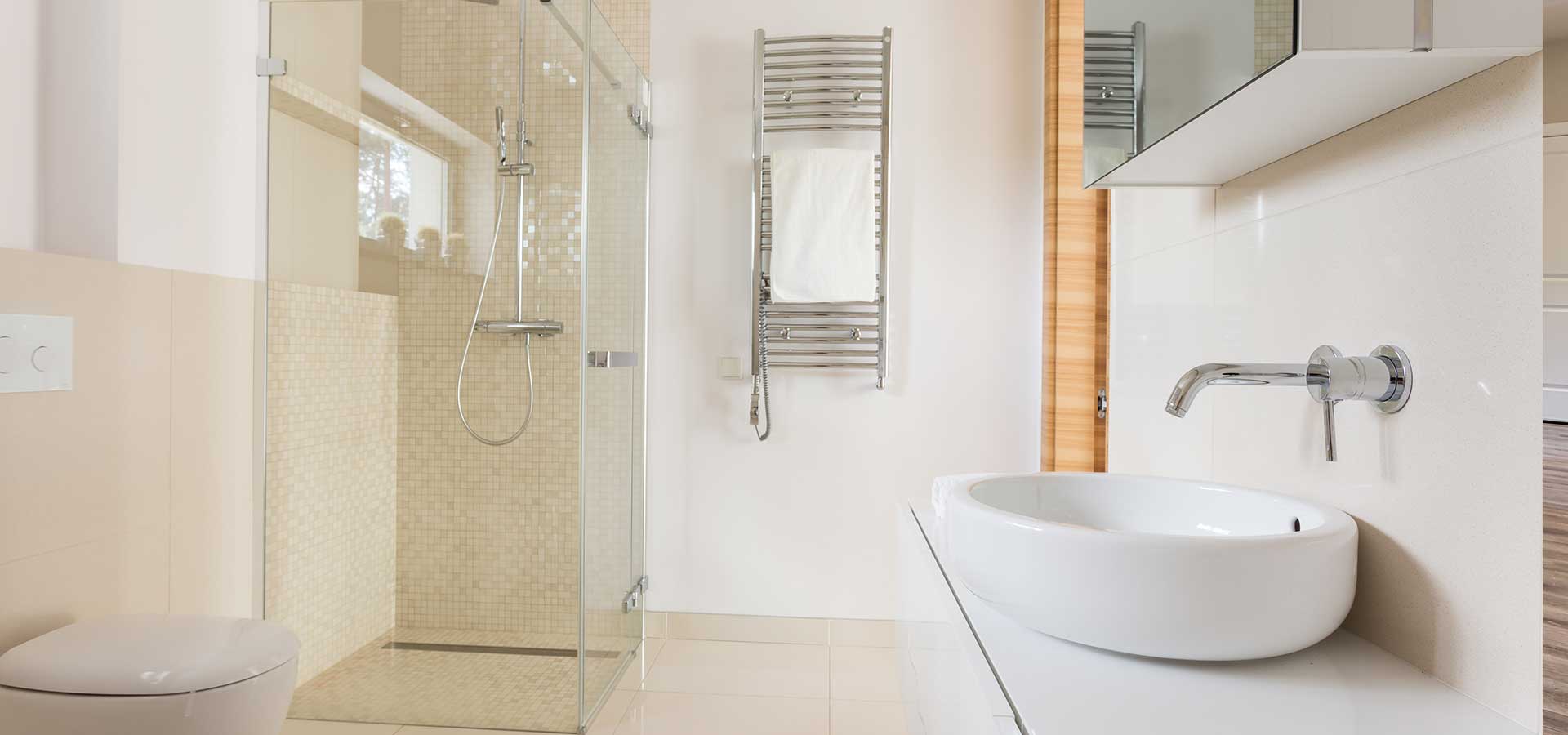 Selection of quality

cabinets and accessories
The choice of cabinets and furniture is crucial in the design of a contemporary bathroom and that is why we offer the opportunity to choose from a wide range of contemporary bathroom cabinets. Whether wood, polymer, polyester, melamine, European laminate, rough-chic or similaque, you will be assured to opt for quality products, choosing us for the design of your contemporary bathroom.
INTERESTED?

Get a free evaluation!

To learn more about our contemporary bathroom design services, don't hesitate to contact us. We serve the regions of Magog, Sherbrooke, Bromont, Granby and several others.
1 (819) 933-6344 or (819) 571-6344

contact us